Excel in Reporting
Intensiv-Seminar
Creating complex management reports - simple!
Planning, structuring and energising reports
Calculating and modelling multi-dimensional data structures
Recognising the potential for automation of the entire process
Dieses Seminar ist als 2-tägiges Präsenz-Seminar buchbar.
Do you work with Microsoft Excel on a daily basis as a tool for the analysis and processing of large amounts of data? Do you have to prepare this information from scratch every time; a procedure prone to errors and usually not adequately documented for third parties? Would you like to present complex facts and reports in a simple and convincing fashion? We will show you what makes a good report. Learn about solutions and work techniques that will help you present data efficiently and clearly.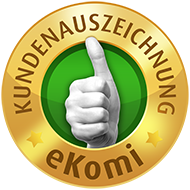 Aus meiner Sicht nicht nur für Controller geeignet, sondern für jede Person, die noch mehr über das Grundlagenwissen hinausschauen und dieses vertiefen möchten.
Excel in Reporting als Firmenseminar anfragen
Who'll be taking part in the seminar?
The seminar is aimed at anyone for whom Excel is the central tool for the analysis and processing of large amounts of data. This also applies to data from ERP systems and other external sources. At the same time, you have regularly recurring tasks and processes which are home to great potential for simplifying your reporting.
By the end of the seminar, you will be able to
simply restructure and link data from large data stocks and prepare it for pivot analyses;
use PowerQuery to document and automate the associated work steps so that error sources can be eliminated and a lot more time is made available for analysis and commentary;
structure data efficiently and flexibly analyse it from different points of view;
master the basic rules for good design and getting the point out succinctly;
recognise what visualisation options Excel has to offer apart from charts;
construct reports in such a way that they can be updated with just a few clicks.
Importing data and structuring it

How can you import data into Excel from other source systems (import from CSV and Access)?
How should I best structure and organise my data (differences between the text and number in the number format)?
Using dynamic data tables and inserting dynamic references into workbooks
Linking different sources to a data stock (VLOOKUP)

Automating imports with the help of PowerQuery

Learning to use the PowerQuery add-in to process your data more quickly and securely
Preparing complex imports only once
Immediately defining troublesome data formats correctly and reliably ignoring distracting subtotals or headings
Automatic updating of the data, without having to construct the queries from new

Evaluating made easy - making best use of pivot tables

Learn the basics of pivot tables
Data control via buttons (slicer)
Creating dynamic graphics (Pivot Charts)
Further processing of data from pivot tables (assigning pivot data)

Less is More - Improving the readability of your reports!

Using perception and design rules for good readability of tables and charts
Avoid design flaws in charts

Learn about special charts

Impress people with graphics that not everyone is familiar with
Special charts, such as tachometer or waterfall

Visualise key figures - how to create dashboards in Excel!

Control charts with variable data sources
Use cell templates, conditional formatting and spreadsheet templates in Excel
From chart to dashboard - merge charts, labels, and dynamic screen shots to form complex dashboards

Practical example from A to Z

During the seminar, a dashboard will be constructed from A to Z using the basic data
No stringing together of theory, but consistent practical examples
Diese Seminare könnten Sie auch interessieren
Hilfe bei der Auswahl.
Sie wissen nicht, welche Schulung für Sie die richtige ist? Rufen Sie uns an unter der kostenfreien Nummer
0800 – 4200 500
oder schreiben Sie uns eine E-Mail an
kundenservice@confex.de
- wir unterstützen Sie gerne, das optimale Seminar für Ihren Bedarf zu finden.
Rückrufwunsch angeben
Unsere Treueprämie.
Viele unserer Kundinnen und Kunden kommen wieder, weil sie die Vielfalt und die Aktualität unseres Kursangebotes schätzen. Darüber freuen wir uns sehr und schenken jedem Teilnehmenden nach der Schulung als Dankeschön einen Gutschein im Wert von 100 Euro.
Unser Schulungs-Team.
Nur zusammen sind wir erfolgreich. Dank der unterschiedlichsten beruflichen Hintergründe unserer Referent*innen können wir auf Ihre individuellen Anforderungen eingehen. Werfen Sie doch einen Blick auf unser Team an Dozentinnen und Dozenten.
Alle Trainer*innen
© 2023 CONFEX TRAINING GMBH
Professionelle Excel Schulungen bei CONFEX
Cookie – Einstellungen
Wir freuen uns über Ihren Besuch auf unserer Webseite. Der Schutz Ihrer personenbezogenen Daten ist uns sehr wichtig. Wir setzen Cookies ein, um die Nutzerfreundlichkeit unserer Webseite zu verbessern. Entscheiden Sie selbst, welche Cookie-Kategorien Sie zulassen möchten. Weitere Informationen finden Sie in unseren Datenschutzhinweisen.
Cookies dieser Kategorie sind für die Grundfunktionen dieser Website erforderlich. Sie können daher nicht deaktiviert werden.

Diese Cookies zählen anonym Seitenbesuche und die Nutzung von Funktionen. Die anonymen Informationen verwenden wir zur Analyse sowie zur Optimierung unserer Website und entwickeln so neue Angebote und Funktionen für Sie und andere Nutzer.
Impressum