Power BI Desktop
Data Modelling and Reporting
Intensiv-Seminar
Data modelling and reporting
Retrieving and transforming data from different systems
Developing data models and organising relationships
Visually presenting data models in reports
Dieses Seminar ist als 2-tägiges Präsenz-Seminar buchbar.
In this 2-day seminar from Confex, you will learn in a short period of time how to transfer Power BI Desktop import data from different sources into visual reports. The aim of the seminar is to use Power BI Desktop intelligently to make your daily controlling tasks much easier. You will learn how to import and clean data and to merge this into data models, with a view to ultimately presenting this in clear analyses for reporting. You will also know how to publish Power Power BI Desktop reports in Power Business Intelligence and will become acquainted with Mobile Desktop. Through the efficient use of Power BI Desktop, you will save yourself valuable time when importing, data and during data clean-up and report generation!
Power BI Desktop Data Modelling and Reporting als Firmenseminar anfragen
Who'll be taking part in the seminar?
The seminar is suitable for all users in the field of controlling, who often work with large quantities of figures from different import sources and would like to merge them in data models and analyse them in a targeted manner.
By the end of the seminar, you will be able to
import data from different sources;
apply techniques for the cleaning-up of import data;
create and edit relationships between imported spreadsheets;
merge import data in a data model;
create professional visual reports with Power BI Desktop;
publish Power BI desktop reports in Power BI;
and you will be familiar with Mobile Desktop.
Basics of Power BI Desktop

Start, settings, and options
Overview of features

Retrieving and transforming data

Data import from Access, Excel and text files
Editing queries
Carrying out data clean-ups

Developing data models

Planning data models
Creating and editing relationships in data models
Using DAX measures to create calculations

The topics will be dealt with by means of case studies from controlling

Creating reports

Design features and principles of reports
Visualisation elements in the report design
Creating reports from data models
Inserting filter elements into reports
Inserting DAX measures into reports

Dashboards in Power BI

Design options in dashboards
Publishing reports in dashboards
Mobile Desktop

The topics will be dealt with by means of case studies from the area of controlling
Hilfe bei der Auswahl.
Sie wissen nicht, welche Schulung für Sie die richtige ist? Rufen Sie uns an unter der kostenfreien Nummer
0800 – 4200 500
oder schreiben Sie uns eine E-Mail an
kundenservice@confex.de
- wir unterstützen Sie gerne, das optimale Seminar für Ihren Bedarf zu finden.
Rückrufwunsch angeben
Unsere Treueprämie.
Viele unserer Kunden kommen wieder, weil sie die Vielfalt und die Aktualität unseres Kursangebotes schätzen. Darüber freuen wir uns sehr und schenken jedem Teilnehmer nach der Schulung als Dankeschön einen Gutschein im Wert von 100 Euro.
Unser Trainer-Team.
Nur zusammen sind wir erfolgreich. Dank der unterschiedlichsten beruflichen Hintergründe unserer Referenten können wir auf Ihre individuellen Anforderungen eingehen. Werfen Sie doch einen Blick auf unser Team an Dozentinnen und Dozenten.
Alle Trainer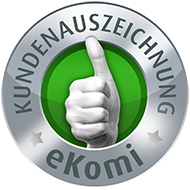 sehr professionelle Online-Seminargestaltung mit 100%iger Möglichkeit, individuelle und anwenderspezifische Fragen und Themen zu bearbeiten,
Durchführung als Online-Seminars aufgrund der Corona-Situation ist super, Schulungsunterlagen und Übungsdateien mit hohem Praxisbezug
© 2021 CONFEX TRAINING GMBH
Professionelle Excel Schulungen bei CONFEX
Cookie – Einstellungen
Wir freuen uns über Ihren Besuch auf unserer Webseite. Der Schutz Ihrer personenbezogenen Daten ist uns sehr wichtig. Wir setzen Cookies ein, um die Nutzerfreundlichkeit unserer Webseite zu verbessern. Entscheiden Sie selbst, welche Cookie-Kategorien Sie zulassen möchten. Weitere Informationen finden Sie in unseren Datenschutzhinweisen.
Cookies dieser Kategorie sind für die Grundfunktionen dieser Website erforderlich. Sie können daher nicht deaktiviert werden.

Diese Cookies zählen anonym Seitenbesuche und die Nutzung von Funktionen. Die anonymen Informationen verwenden wir zur Analyse sowie zur Optimierung unserer Website und entwickeln so neue Angebote und Funktionen für Sie und andere Nutzer.
Impressum