Excel Expert Knowledge
Intensiv-Seminar
Get some real expert tips!
Professional tools for working more efficiently
Importing data and efficiently analysing it
Important time-saving tips in Excel
Dieses Seminar ist als 2-tägiges Präsenz-Seminar buchbar.
Do you want to make even better use of Excel - the most important tool in your professional working life? With our top tips on how to save time in Excel, we will show you how to achieve what you want to even more quickly.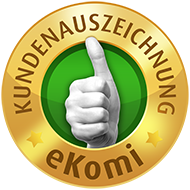 sehr empfehlenswert! nicht mein letztes Seminar bei Confex :-)
Excel Expert Knowledge als Firmenseminar anfragen
Who'll be taking part in the seminar?
The seminar is aimed at participants with advanced Excel skills who want to want to work with this tool like a pro. Our experienced trainers will show you cross-sector examples from real corporate practice. You will also get to benefit from our extensive exercise files that you will take home with you after the seminar. All to achieve the optimum learning experience for you.
By the end of the seminar, you will be able to
import data and evaluate it efficiently;
use formulas and functions for data analysis;
master multi-dimensional calculations and consolidations;
prevent and correct errors in formulas;
use what-if analyses for planning scenarios.
Importing data and evaluating it efficiently

Importing data and processing it
Tips and tricks for processing large spreadsheets
Sorting and filtering data lists
Working with dynamic spreadsheets
Determining multi-level partial results
Data evaluation with PivotTable and PivotChart

Using formulas and functions for data analysis

Creating calculations using formulas and functions
Making efficient use of reference types in calculations
Using range names in formulas and functions
Applying methods for plausibility and error checking
Applying validation rules
Using form control elements

Tips and Tricks Multi-dimensional calculations and consolidations

Defining 3D formula references across multiple spreadsheets
Efficiently controlling spreadsheet editing in group mode
Performing spreadsheet consolidations according to position and heading

What-if analyses

Determining variables with the target value search
Creating sensitivity analyses with data spreadsheets
What-if analyses with the scenario manager

Layout, formatting and charts

Page layout, style sheets and templates
Using conditional formatting for the swiftest possible visualisation of results
Creating and managing cell groups
Creating and designing charts

Macro work environment

Learning about macro recording

Tips and Tricks

You will learn a variety of expert tips and tricks which will all make your use of Excel more efficient, time-saving and secure
Diese Seminare könnten Sie auch interessieren
Hilfe bei der Auswahl.
Sie wissen nicht, welche Schulung für Sie die richtige ist? Rufen Sie uns an unter der kostenfreien Nummer
0800 – 4200 500
oder schreiben Sie uns eine E-Mail an
kundenservice@confex.de
- wir unterstützen Sie gerne, das optimale Seminar für Ihren Bedarf zu finden.
Rückrufwunsch angeben
Unsere Treueprämie.
Viele unserer Kundinnen und Kunden kommen wieder, weil sie die Vielfalt und die Aktualität unseres Kursangebotes schätzen. Darüber freuen wir uns sehr und schenken jedem Teilnehmenden nach der Schulung als Dankeschön einen Gutschein im Wert von 100 Euro.
Unser Schulungs-Team.
Nur zusammen sind wir erfolgreich. Dank der unterschiedlichsten beruflichen Hintergründe unserer Referent*innen können wir auf Ihre individuellen Anforderungen eingehen. Werfen Sie doch einen Blick auf unser Team an Dozentinnen und Dozenten.
Alle Trainer*innen
© 2023 CONFEX TRAINING GMBH
Professionelle Excel Schulungen bei CONFEX
Cookie – Einstellungen
Wir freuen uns über Ihren Besuch auf unserer Webseite. Der Schutz Ihrer personenbezogenen Daten ist uns sehr wichtig. Wir setzen Cookies ein, um die Nutzerfreundlichkeit unserer Webseite zu verbessern. Entscheiden Sie selbst, welche Cookie-Kategorien Sie zulassen möchten. Weitere Informationen finden Sie in unseren Datenschutzhinweisen.
Cookies dieser Kategorie sind für die Grundfunktionen dieser Website erforderlich. Sie können daher nicht deaktiviert werden.

Diese Cookies zählen anonym Seitenbesuche und die Nutzung von Funktionen. Die anonymen Informationen verwenden wir zur Analyse sowie zur Optimierung unserer Website und entwickeln so neue Angebote und Funktionen für Sie und andere Nutzer.
Impressum