Excel for the Self-taught
Intensiv-Seminar
Expand your Excel horizon
Systematise self-taught knowledge
Build your own Excel analyses and reports with ease
Tips & tricks for efficient working
Dieses Seminar ist als 2-tägiges Präsenz-Seminar buchbar.
Do you spend large parts of your working day on Excel? But are you really taking full advantage of this important data processing tool? Many users have taught themselves to use Excel and require more time to do things than is actually necessary. In our 2-day intensive seminar, we will show you how to make your working life easier and more effective.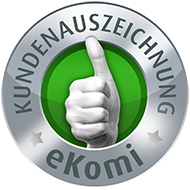 Das Seminar ist geeignet für Teilnehmer aus der Praxis, die einen Einstieg & Weiterentwicklung anstreben. Die Interaktivität Dozent/Teilnehmer ist gut & es wird auf praktischer Niveau kommuniziert. Der DAX Teil ist nichts für schwache Nerven & ein gewisses Engagement an selbständigem Denken ist eine Voraussetzung, um an diesem Seminar teilzunehmen & auch weiterzukommen.
Fazit: empfehlenswert!
Excel for the Self-taught als Firmenseminar anfragen
Who'll be taking part in the seminar?
This intensive seminar is aimed at employees in the areas of administration, sales, secretarial services, project management, human resources and other commercial departments. To get the most out of the course, you should already have some basic knowledge of Excel.
By the end of the seminar, you will be able to
use your structured knowledge of Excel to save a lot of time;
routinely process even larger amounts of data;
create your own analyses and reports in less than 15 minutes;
finally explain what VLOOKUP means.
Tips and tricks for saving time

Getting to know Excel as a useful tool for the processing of numbers and data
Individualising the work surface
Selecting the right Excel tools

Working systematically with large amounts of data

Creating lists and list search functions
Fixing spreadsheet headings
Handling quantities of data with filter and pivot tables
Sorting, filtering and advanced filtering
Shortcuts for working with lists

Formulas and functions for efficient working

Introduction to and better understanding of formulas and functions
Use of partial and total sums
Rounding and calculating percentages and averages
Logical functions
Text functions
Linking of data using reference functions
Working with date and time values
Correctly importing and exporting data
Adapting and converting data

Practical part: Excel analysis

Independently creating your own and realistic Excel models in less than 15 minutes
Clearly presenting and interpreting your Excel models to colleagues and superiors

Working in a team

Restricting the areas to be worked on
Data validation
Creating selection lists
Protecting the structure and formulas
Enabling and disabling cells, worksheets and workbooks

Visually presenting data

Creating charts with ease
Conditional formatting
Consolidating data with pivot data and charts in Word and PowerPoint
Editing Excel spreadsheets and charts in Word and PowerPoint
Taking full advantage of the opportunities provided by SmartArt

Expert tips from the trainer

Time-saving tricks: Shortcuts and efficient working techniques
Further sources of information for Excel users on the Internet

Practical case examples

Exporting files to other formats (such as PDF)
Working with multiple folders
Time-saving work practices using keyboard shortcuts and commands
Diese Seminare könnten Sie auch interessieren
Hilfe bei der Auswahl.
Sie wissen nicht, welche Schulung für Sie die richtige ist? Rufen Sie uns an unter der kostenfreien Nummer
0800 – 4200 500
oder schreiben Sie uns eine E-Mail an
kundenservice@confex.de
- wir unterstützen Sie gerne, das optimale Seminar für Ihren Bedarf zu finden.
Rückrufwunsch angeben
Unsere Treueprämie.
Viele unserer Kundinnen und Kunden kommen wieder, weil sie die Vielfalt und die Aktualität unseres Kursangebotes schätzen. Darüber freuen wir uns sehr und schenken jedem Teilnehmenden nach der Schulung als Dankeschön einen Gutschein im Wert von 100 Euro.
Unser Schulungs-Team.
Nur zusammen sind wir erfolgreich. Dank der unterschiedlichsten beruflichen Hintergründe unserer Referent*innen können wir auf Ihre individuellen Anforderungen eingehen. Werfen Sie doch einen Blick auf unser Team an Dozentinnen und Dozenten.
Alle Trainer*innen
© 2023 CONFEX TRAINING GMBH
Professionelle Excel Schulungen bei CONFEX
Cookie – Einstellungen
Wir freuen uns über Ihren Besuch auf unserer Webseite. Der Schutz Ihrer personenbezogenen Daten ist uns sehr wichtig. Wir setzen Cookies ein, um die Nutzerfreundlichkeit unserer Webseite zu verbessern. Entscheiden Sie selbst, welche Cookie-Kategorien Sie zulassen möchten. Weitere Informationen finden Sie in unseren Datenschutzhinweisen.
Cookies dieser Kategorie sind für die Grundfunktionen dieser Website erforderlich. Sie können daher nicht deaktiviert werden.

Diese Cookies zählen anonym Seitenbesuche und die Nutzung von Funktionen. Die anonymen Informationen verwenden wir zur Analyse sowie zur Optimierung unserer Website und entwickeln so neue Angebote und Funktionen für Sie und andere Nutzer.
Impressum