Excel in Project Management
Intensiv-Seminar
Project planning and project tracking with Excel
Hierarchical structures
Conditional formatting
Analyses with charts
Dieses Seminar ist als 2-tägiges Präsenz-Seminar buchbar.
Using a small sample project, it will be shown how PM tools can be implemented and used in Excel. The structure of the examples is based on the current PM standards, ICB and PMBoK. Methods from the SCRUM framework are also used. As a project manager, project controller or member of project staff, you are faced with many challenges. Discover how you can plan your project clearly and efficiently with Excel. We will show you how you can implement your project structure plans, Gantt charts, cost plans, milestone trend analyses and earned value methods in Excel.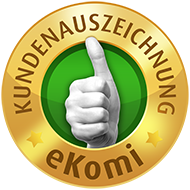 Ein sehr gutes Seminar für Einsteiger, die sich ein Bild von den PowerBI-Grundlagen machen oder eine Basis zum Weiterlernen schaffen wollen, alles in einem modernen, zentralen Ort organisiert von netten Leuten.
Excel in Project Management als Firmenseminar anfragen
Who'll be taking part in the seminar?
The seminar is suitable for anyone who wants to use Excel successfully in their projects. This seminar is just the right place for anyone looking for ways to present PM tools in Excel.
By the end of the seminar, you will be able to
create and verify project plans
recognise the most important steps in project planning
map important PM tools with Excel
Tips and Tricks

Using analysis and matrix functions
Building dynamic tables in Excel
Highlighting with conditional formatting

Project planning tools

Project structure planning
RACI matrix
Communication plan
Gantt chart

Project management methods

Cost planning
Product backlog

Project monitoring tools

Target/actual comparisons
Milestone trend analysis
Earned value analysis

Data import and export

Transfer of data from PM programs
Export of Excel data

Tips and Tricks

Error prevention
Time saving tips
Useful spreadsheet functions
Other sources of information
Diese Seminare könnten Sie auch interessieren
Hilfe bei der Auswahl.
Sie wissen nicht, welche Schulung für Sie die richtige ist? Rufen Sie uns an unter der kostenfreien Nummer
0800 – 4200 500
oder schreiben Sie uns eine E-Mail an
kundenservice@confex.de
- wir unterstützen Sie gerne, das optimale Seminar für Ihren Bedarf zu finden.
Rückrufwunsch angeben
Unsere Treueprämie.
Viele unserer Kundinnen und Kunden kommen wieder, weil sie die Vielfalt und die Aktualität unseres Kursangebotes schätzen. Darüber freuen wir uns sehr und schenken jedem Teilnehmenden nach der Schulung als Dankeschön einen Gutschein im Wert von 100 Euro.
Unser Schulungs-Team.
Nur zusammen sind wir erfolgreich. Dank der unterschiedlichsten beruflichen Hintergründe unserer Referent*innen können wir auf Ihre individuellen Anforderungen eingehen. Werfen Sie doch einen Blick auf unser Team an Dozentinnen und Dozenten.
Alle Trainer*innen
© 2023 CONFEX TRAINING GMBH
Professionelle Excel Schulungen bei CONFEX
Cookie – Einstellungen
Wir freuen uns über Ihren Besuch auf unserer Webseite. Der Schutz Ihrer personenbezogenen Daten ist uns sehr wichtig. Wir setzen Cookies ein, um die Nutzerfreundlichkeit unserer Webseite zu verbessern. Entscheiden Sie selbst, welche Cookie-Kategorien Sie zulassen möchten. Weitere Informationen finden Sie in unseren Datenschutzhinweisen.
Cookies dieser Kategorie sind für die Grundfunktionen dieser Website erforderlich. Sie können daher nicht deaktiviert werden.

Diese Cookies zählen anonym Seitenbesuche und die Nutzung von Funktionen. Die anonymen Informationen verwenden wir zur Analyse sowie zur Optimierung unserer Website und entwickeln so neue Angebote und Funktionen für Sie und andere Nutzer.
Impressum