Graphical Representation of Data with Excel
Intensiv-Seminar
Presenting complex data material convincingly at to the point.
Convincingly preparing data for reports
Mastering important techniques for the creation of dashboards
Designing impressive presentations
Dieses Seminar ist als 2-tägiges Präsenz-Seminar buchbar.
In this seminar, various graphical means of representing data are discussed and elaborated on by means of relevant examples. In this way, the aim is for important working techniques in Excel to be acquired and the finished graphics and their overall informational value to be critically questioned.
Graphical Representation of Data with Excel als Firmenseminar anfragen
Who'll be taking part in the seminar?
This seminar is aimed at all Excel users in reporting, controlling, in marketing or in the field of online media and at power users or Excel users with a general interest, who would like to present their data in a report or dashboard in a convincing and professional manner.
By the end of the seminar, you will be able to
apply the basic rules for the graphical representation of your data;
recognise the graphical elements in Excel;
select and edit suitable graphic elements for your data in a targeted manner;
critically question the overall statement of graphical representations.
The basics of visual perception

?Gestalt? laws, such as the law of good design (simplicity and conciseness)
Colour perceptions and the psychology of colour
Type and typography
Page layout and object placement
Cultural, historical and media conditions

The chart as a graphical information element

The aim of the chart
What type of chart is suitable?
Structure and elements of a chart
How much chart should there be?
The chart in the interplay between disguise, exchange and informing

With images, text and numbers for infographics and SmartArt graphics

Identify and collate key figures
Enrich key figures with the information texts
Graphically develop relationships
Dynamically insert and arrange various graphical elements
Clarify dependencies and processes

The sparkline as a ?mini chart? with a difference

From chart to Sparkline
The basic idea of the Sparkline
Creating and formatting the sparkline
Using the Sparkline in a targeted manner

Presenting data with a geographical reference in maps

Merging data with geographical indications
The XY chart as the basis for a manually created geo chart
Using the map chart
Building the data model for extensive 3D maps
Creating 3D maps

Using conditional formatting to garner additional information from the data

The basics of conditional formatting
Automatically highlighting and identifying important data
Supporting the validity of the data with colour scales, data bars and icon sets
Lending conditional formatting dynamism

Inserting additional graphic elements

Using Microsoft's People Graph
Creating InCell charts with symbols
Using tabs to get to the point
Illustrating data with pictograms

Tips and tricks from the trainer
Hilfe bei der Auswahl.
Sie wissen nicht, welche Schulung für Sie die richtige ist? Rufen Sie uns an unter der kostenfreien Nummer
0800 – 4200 500
oder schreiben Sie uns eine E-Mail an
kundenservice@confex.de
- wir unterstützen Sie gerne, das optimale Seminar für Ihren Bedarf zu finden.
Rückrufwunsch angeben
Unsere Treueprämie.
Viele unserer Kundinnen und Kunden kommen wieder, weil sie die Vielfalt und die Aktualität unseres Kursangebotes schätzen. Darüber freuen wir uns sehr und schenken jedem Teilnehmenden nach der Schulung als Dankeschön einen Gutschein im Wert von 100 Euro.
Unser Schulungs-Team.
Nur zusammen sind wir erfolgreich. Dank der unterschiedlichsten beruflichen Hintergründe unserer Referent*innen können wir auf Ihre individuellen Anforderungen eingehen. Werfen Sie doch einen Blick auf unser Team an Dozentinnen und Dozenten.
Alle Trainer*innen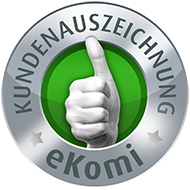 Ich gehe mit einem sehr guten Gefühl aus dem Online-Seminar, da ich meine Kenntnisse stark erweitern konnte.
© 2023 CONFEX TRAINING GMBH
Professionelle Excel Schulungen bei CONFEX
Cookie – Einstellungen
Wir freuen uns über Ihren Besuch auf unserer Webseite. Der Schutz Ihrer personenbezogenen Daten ist uns sehr wichtig. Wir setzen Cookies ein, um die Nutzerfreundlichkeit unserer Webseite zu verbessern. Entscheiden Sie selbst, welche Cookie-Kategorien Sie zulassen möchten. Weitere Informationen finden Sie in unseren Datenschutzhinweisen.
Cookies dieser Kategorie sind für die Grundfunktionen dieser Website erforderlich. Sie können daher nicht deaktiviert werden.

Diese Cookies zählen anonym Seitenbesuche und die Nutzung von Funktionen. Die anonymen Informationen verwenden wir zur Analyse sowie zur Optimierung unserer Website und entwickeln so neue Angebote und Funktionen für Sie und andere Nutzer.
Impressum